Welcome to the Party!

Thanks everyone for being here! Last week was the biggest Rock 'N Share to date! What a fun party it was too! I shared over a dozen of the projects on my Facebook and Twitter pages and of course, we added the Top 3 most popular projects to the Rock 'N Share Pinterest Gallery! I appreciate you all and am thankful that you choose to party here each week!


Here are the Rock 'N Share basics:
Follow The Shady Porch!
[Not required but greatly appreciated!]
I always FOLLOW BACK; just leave me a note so I'll know!

OR
give a link back shout out on Facebook (@)/Twitter (#) to be eligible for features!
(

No button/link back/or shout out = No feature

)
Also
*Be family friendly!
*Link up your own projects...something that you've created.
*Please only post projects new to the Rock 'N Share. Please no repeats.
* Link to a specific post - NOT your Home page, Etsy shops, Linky parties or Businesses!
* Mingle! Introduce yourself (comment) on other party projects! Be kind! Make new friends!
I reserve the right to remove links that are in violation of these requests!
***PARTY BENEFITS***
By linking to the Rock 'N Share, you are giving me permission to post your photos in feature posts on Facebook, Twitter, Pinterest and/or Google+.
Featured photos are grouped on the Sunday Porch Parade Feature Post to discourage Pinning from my page!

Rock 'N Share Features
You can see the Rock 'N Share featured

(most page views)

posts each Sunday in
the
Congrats to Rock 'N Share #26 featured projects!
(feature button is on my button page)
Party Links are in Random Order so everyone has the chance to be at the top!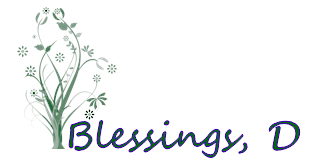 You can also party today with Sharon @
Mrs. Hines Class
8am central on Wednesday