As with other Christian holidays, it seems difficult to find much that celebrates the true meaning of the occasion. I love all of the spring colors and flowers which, along with chicks, rabbits and eggs, have much more to do with spring, and nothing to do with Easter. I set out to make some projects and to find projects that pay true homage to the genuine wonder of Easter...the resurrection of Jesus Christ.
I re-created a tabletop Resurrection Garden I found on Pinterest for our home this Easter and am so pleased, I think I will make one every year! I also took some old pallet wood and made a sign using words from an old Bill Gaither hymn that I love, "because He lives...I can face tomorrow." I love using the aged pallet wood for this project because it makes me think of the age-old promise that we have because of the resurrection of Jesus! Hallelujah!

Happy Easter, Everyone!
"Our Lord has written the promise of resurrection, not in books alone, but in every leaf in springtime." ~Martin Luther
"The entire plan for the future has its key in the resurrection." ~Billy Graham
Below are some of the projects I ran across that I felt spoke to the true meaning of Easter too.
Note - If you wish to PIN any of the photos below to your Pinterest boards you must visit the source link provided. I have "no pin" coded for all photos that are not originally from The Shady Porch.
"He was delivered up for our trespasses and raised for our justification." -Romans 4:25
Our
Spring Show of Buds and Blooms
Thanks for stopping by!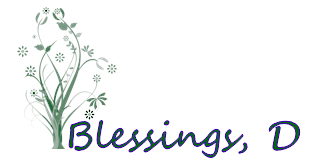 I'm sharing at these great parties -
Creative Juice
,